Using my proven, step-by-step process, I'll help you find your new best friends in just 1 month – with only 5 hours a week.
---
Welcome to Rob's one-on-one coaching program.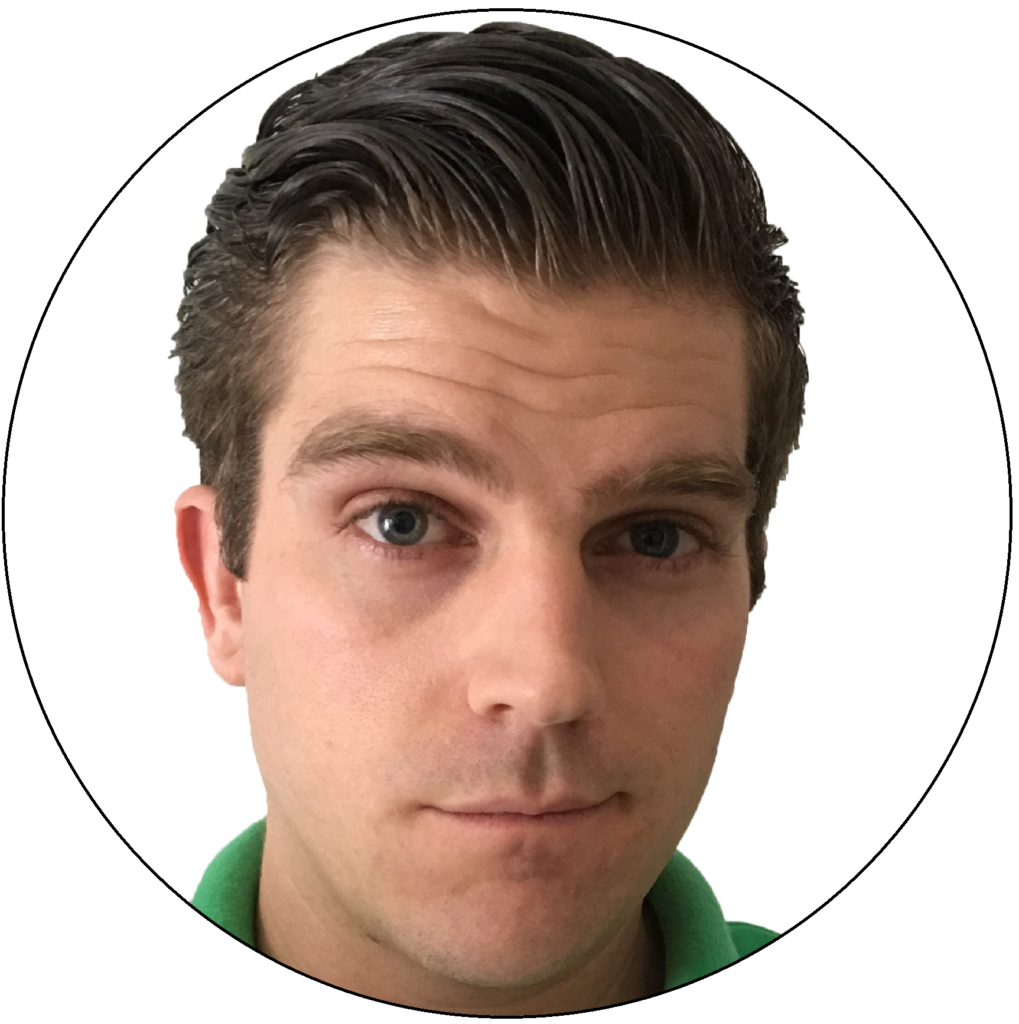 Hi, I'm Rob.
I've spent more than ten years thinking about, reading about and practicing my social skills.
In high school, I read the book Rich Dad Poor Dad and it had a huge impact on my life. Not only did it change my view on business and money, sending me on this wild journey to continue learning about all facets of business and entrepreneurship, but it also taught me something much more valuable:
Another person's words and thoughts can completely change the way I see the world.
Then, in college, I read a book called The Game and learned that guys, who had essentially no skills when it came to meeting and attracting women, could learn how to become experts at it.
As someone with little confidence and a lot of fear when talking to girls, this was amazing to hear. I remember thinking to myself:
Wait, you're telling me I can learn how to be confident around women and get them to like me.
I finally realized that social skills could be learned, which led me down a path of devouring any material I could find on the subject.
I never became a master pickup artist (which wasn't my goal anyway), but slowly over time, my social skills improved.
So, when I moved to Santa Fe, New Mexico, where I didn't know anyone remotely close to my age, I thought I'd easily make new friends and build a social circle of people I loved. It had been four years since I read The Game and my social skills had improved significantly.
Only, that wasn't the case. Not even close. For two months, I went to coffee shops, bars, malls, the city plaza, and other public places trying to meet new people and hopefully make new friends.
My social skills were definitely helpful. I started conversations with strangers at the mall. I talked to the guy sitting next to me at the bar. I had fun small talk with the barista at the coffee shop.
But turning these people into friends seemed impossible. I had no idea how to do it, and it started crippling my life.
I began feeling depressed, and it was getting harder to go out and keep trying to meet people. On Friday nights, instead of going out I would stay home and watch Netflix because failing over and over was becoming increasingly frustrating.
On weekends, I'd wake up and play video games instead of going to the coffee shop or the mall. It really got to me and it was extremely painful.
Was four years of learning social skills not enough to teach me how to make new friends?
That question really triggered something deep inside of me. I couldn't believe that with all the effort I had put into improving myself, I still couldn't make new friends. It didn't make sense.
So I took a step back and tried to see the bigger picture.
If I improved my social skills a little more, would I start making new friends?
Are there certain things I need to do that might not be related to social skills?
What other approaches can I take?
The more I dug in, the more I started thinking. In high school, the kids on my water polo team saw me for a minimum of three hours every single day. It's no wonder I became friends with some of them. In college, the other freshmen in my dorm were looking to meet new people and make new friends just like me, so of course I became friends with some of them.
I finally came to a realization that there's more to making friends than social skills. And I ran with it.
It wasn't long after that when my social circle ballooned and I started making best friends with people I'm still close to today, even though we've lived two states away from each other for over five years.
I learned that there is a process for making new friends, and your social skills only have to be good enough.
Unfortunately, most the information I can find on the internet touts social skills. Of course social skills are important, but they're only part of the equation.
Once I figured this out, making new friends became drastically easier.
What if you could learn how to make friends whenever and wherever you wanted?
Maybe you move to a new city, and within one month you have a social circle of new friends.
Or maybe you decide that your current friends aren't the people you want in your life, so you go out and make friends with a new group of people.
Instead of watching Netflix by yourself on Friday and Saturday nights, you now get text messages from your new friends inviting you to meet them at the bar.
Or they let you know that they're taking their boat out over the weekend, and invite you to join them.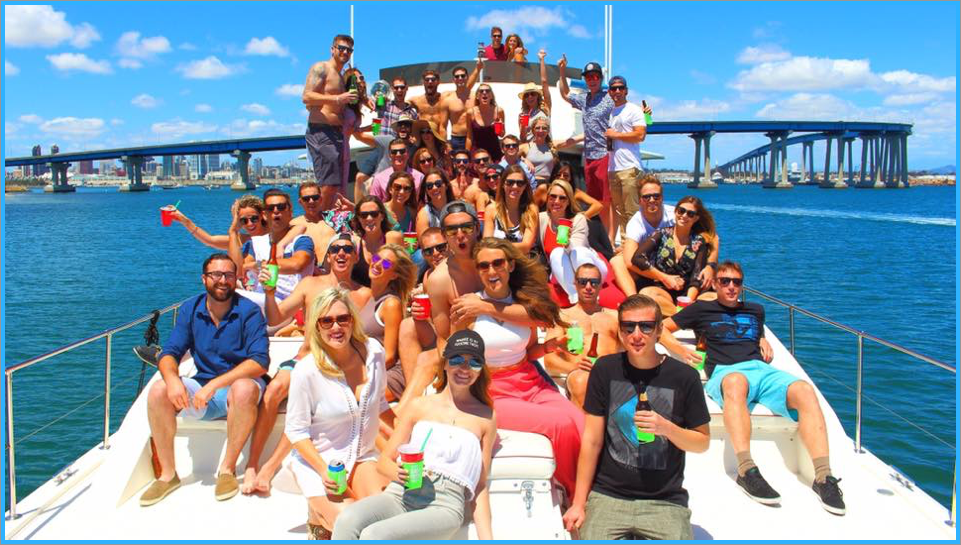 And when you go up to the mountains to ski, your new friends let you stay with them in their family cabin.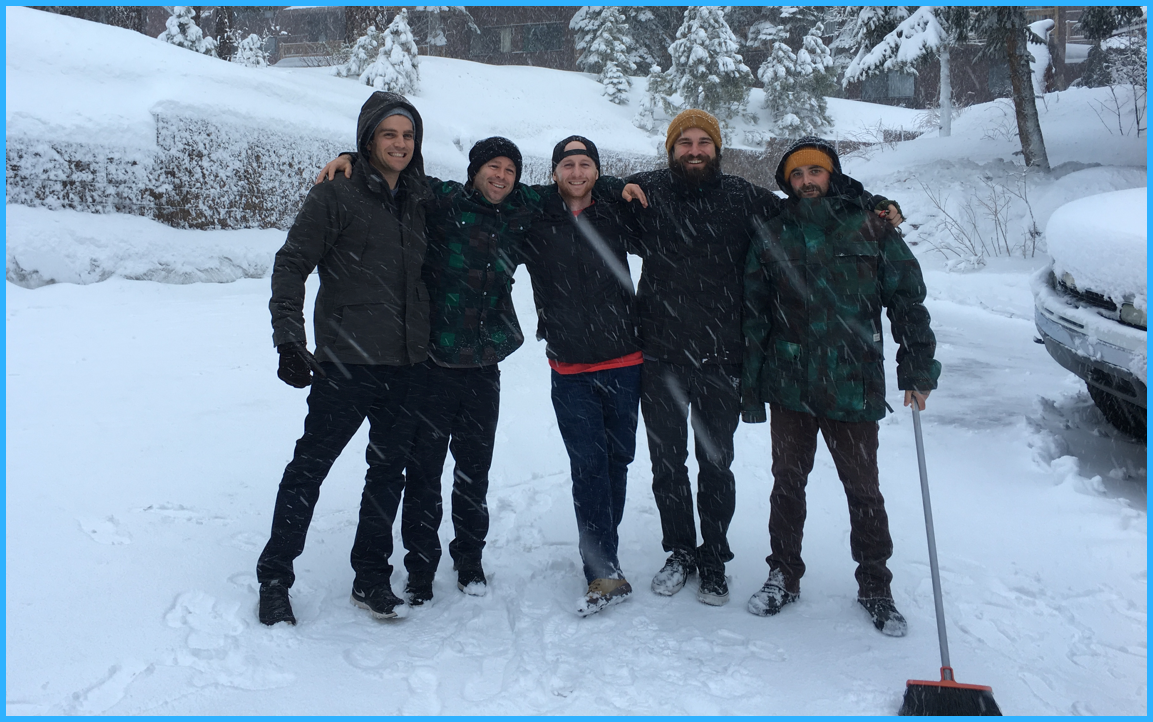 The ability to make new friends can be the most powerful skill you ever develop. I truly believe that, which makes me excited, because…
Finally, for the first time, I'm opening my one-on-one coaching program to help you learn how to make friends whenever you want from wherever you are.
Introducing Rob's one-on-one coaching program.
How it works:
First, we have a one-on-one video call to get to know each other and make sure we are the right fit (this call is complimentary and free of charge)
If we both want to work together, there will be (4) 45-minute video calls, each two weeks apart from each other.
You'll be given homework at the end of each call for you to apply to your everyday life. A majority of the call will be preparing you for the homework assignments.
My promise to you: If you join and follow my guidance, you will make at least one new friend by the end of the program, eight weeks after the first call. However, you will likely make more friends than that.
Program price: I've helped people make new friends in person, through my beta course, and through my blog. Since this is the first time I've allowed anyone access to my one-on-one coaching, I am going to give early clients the promotional rate of $397 (or two installments of $237).
Since this is a one-on-one program and my time is limited, I won't be taking many clients and spots may fill up quickly.
What you'll get: This program offers many benefits that should make joining an easy decision for you:
You get a proven system for making friends. Once you learn and understand this system, you'll be able to use it anywhere for the rest of your life.
You get step-by-step guidance. This is vital. You will always know where you are in the process, and what needs to be done next.
Live, personal help from me. Not only will I go through this system with you, but I'll assess your progress each step of the way and provide feedback wherever you need it. You'll get personalized help, specific to you. After assessing your situation, we can spend time focusing on the areas that will have the biggest impact for you.
Other possible benefits: There are many other potential positive side effects this program can provide, other than making you new friends. Here are just a few:
Overcome depression caused by loneliness
Invitations to exclusive events
Better job opportunities
More enjoyment and happiness in your life
More self-confidence and a better self-image
Having people there to help you when you need it
Bonus: Since my number one goal with this program is to make you successful, I will give you unlimited communication with me via email. At any time, you can shoot me an email and I will get back to you within 72 hours, and often much sooner than that. Whether you have a question about some homework or you want advice about a specific situation you're going to be in, I will be there to answer any and all of your questions.
If you're interested in applying for the one-on-one coaching program, you can apply by clicking the button below:

Why Rob?
Why should you choose to work with me?
I've been there before. I know what it's like to struggle with making friends, and I've conquered this exact problem for myself.
The system is proven. I've learned from the naturals. I've put in the work and learned from my mistakes. I've helped teach this process to others through conversations, my blog, and my beta course. And I've read many research studies, books, and other courses to help fine tune this strategy. In the end, I've figured out the easiest way to help other people make new friends quickly.
I want nothing more than for you to succeed. I will do everything in my power to make that happen.
My guarantee to you:
100% money back guarantee. If you put in the work and don't make any new friends by the end of the program (two weeks after the final call), you can either have your money back or I'll continue to work with you until you succeed.
If for any reason after your first paid call you don't think that this is right for you, I'll give you 100% of your money back. That means you'll have the free introductory call, where we get to know each other and see if this is a good fit, then you also get to have the first call of the paid program. If you don't think that it is right for you, just let me know and you'll get your money back, no questions asked.
I'm offering these guarantees because I know how well this system works. I believe in it so much that you'll get your money back if it doesn't work.
Hear what others have to say:
Below is a response I received from an email subscriber after replying to her question. At the time, she wasn't a paying customer. So, imagine how I'll treat you as one of my first paid clients.

What I like about this next response from another one of my readers is that he told me I'm "very precise." I'm thankful for this comment because I really try to hone in on what actually matters and focus on strategies that will truly move the needle for you.

Not only readers and customers, but companies like Business Insider use my material.

Let me answer a few more questions you might have:
Will this actually work and get me new friends? Yes, I absolutely believe it will. And I'm putting my money where my mouth is by completely guaranteeing it.
How much time will I need to put into this? We will have one introductory call for 30 minutes, then there are (4) 45-minute calls, one every two weeks. Outside of that, roughly five hours of work each week should be expected. At five hours a week, people usually can make new friend in less than a month, but I allow for eight weeks because everyone moves at a different pace. Of course, if you put in more than five hours per week you'll increase your chances for success.
What if I need to stop taking the course, but don't want to say it didn't work because I did get value from it? First off, thanks for being honest and appreciative. Second, I will prorate the price for any calls you didn't use. So, if we had two calls and you have to pull the plug on the program, you will get half your money back.
How do I know this will work for me? I've seen very socially skilled people use this with lots of success and I've seen people with low social skills succeed. I think the biggest determinant of success is your willingness to put in the work and the importance you place on fixing this issue.
If you have a burning desire to make new friends and you put 100% into completing the assignments I give you, success will almost be inevitable.
Are there any reasons why this program ISN'T for me? Sure. If making new friends isn't that big of deal to you, you shouldn't join. If you don't believe that you'll be able to make new friends, even with my help, then you probably aren't ready yet. If you aren't willing to change the way you think and act, or accept honest feedback, this isn't right for you. Unfortunately, if you have any mental or medical illnesses that impair your abilities to socialize with people, I don't have the training or experience to guarantee that I can help you.
What if I fall behind or need to delay the program? No worries! I'm here to work with you. Life gets in the way sometimes and I'm not going to punish you for that. As long as you give me as much notice as possible, we can easily postpone any of the calls.
What if I'm ready to join? If you're ready to take your social life to the next level, all you have to do is click the button below to apply for one-on-one coaching.

Take Control Of Your Social Life.
As you probably already know, your social life affects many other areas of your life. Having amazing people in your life does wonders for your health and happiness.
Staying home by yourself on a Saturday night, wishing you had friends to hang out with, is a terrible feeling. Looking back and wondering what your life could have been had you gotten the help you needed would be even worse.
You have an opportunity to solve a part of your life that can do wonders for your happiness. If making new friends is something you want to accomplish and you've had trouble up until this point, this is the program you're looking for.
With a money back guarantee, you really have no risk. I'll be there every step of the way, and I won't stop until we make you a new friend.
Spots are limited and this price is only for the first group of customers.
Do you want to make new friends right now? Click below to apply for your one-on-one coaching program.